Have you planned a fall wedding? Make a groom's checklist and learn how to protect yourself!
As the groom's attire change with the trends, seasons also effect the way the grooms' wear change. Men's wedding suits trends 2016 are velvet piping, silk fabrics, blacks and greys for the color. Wedding looks for men don't really come up in everyday conversation. It is rare to find men who have access to a large walk-in wardrobe that includes a variety of impeccably tailored suits for a black-tie affair or an uptown fall wedding. Although the idea of choosing and putting money towards a new suit might
not be your idea of a good time, online shopping makes things easier nowadays. From social media channel Pinterest to wedding information sites like the Knot, and even GQ brings 2016 wedding trends to your mobile device or to your computer screen, within 15 seconds of a click. Just search for 'wedding fall 2016′, "groom attire' 2016 fall', 'grooms wear 2016'.
He's got to stand out as the man of the day!
The wedding experts now say to protect yourself (and your groom's attire rental deposits) and follow their tips while planning a wedding:
Many grooms and brides-to-be spend hours trying on different dresses and tailored suits in order to find their style.
They might go to several shops before finding the right one. But, do you have the right wedding dress/tailored suit insurance? The Wedding Protector Plan insures against damages or loss of special wedding attire. You can get repair or replacement cost if the bride's wedding gown or groom's tuxedo is lost or damaged. Both of these must pieces are a part of any wedding checklist and they are often a significant expense in the wedding budget. So it is a good idea to protect that financial investment with wedding dress insurance. Wedding dress insurance is usually part of a wedding insurance policy that covers a variety of potential incidents.
If you think the wedding insurance plans are not worth it, check out the latest wedding insurance report from The Travelers Companies Inc.
They have just released key statistics under the wedding claims study that looked into which type of wedding insurance claims were filed between 2011 and 2015. Read more about the wedding insurance claims at travelers.com!
Deck out your bridal party in these fun prints and colors.
This Cool-Toned Gingham Print Tie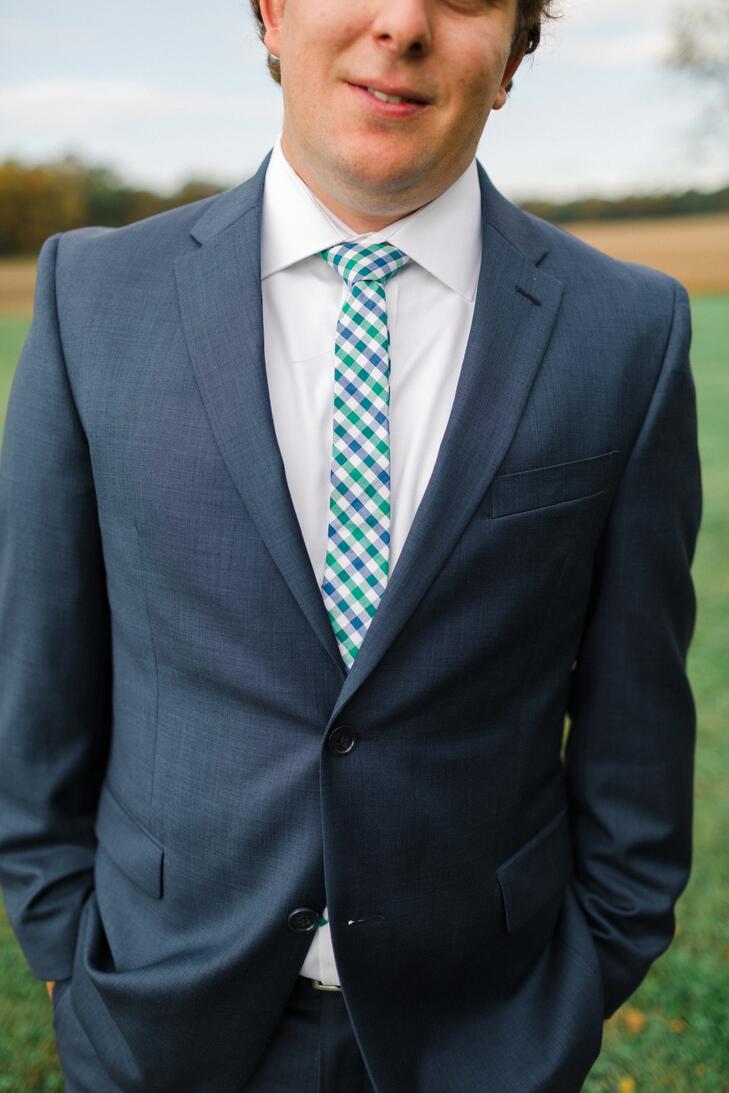 Welcome spring with this blue and green tie—it adds just the right pop of color to a gray suit and white shirt ensemble.
From the album: A Classic, Rustic Wedding at Brittland Manor in Chestertown, Maryland
This Bright Yellow Tie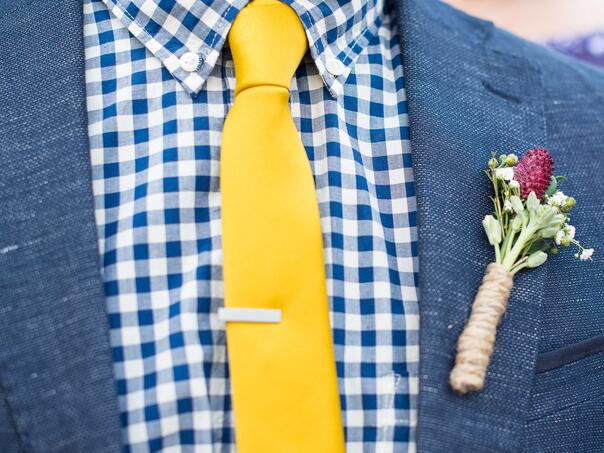 This skinny tie adds a whimsical touch when paired with a classic navy button-down shirt.
From the album: A Bohemian, DIY Wedding at Events at 2640 in Baltimore, Maryland
This Fun Plaid Bow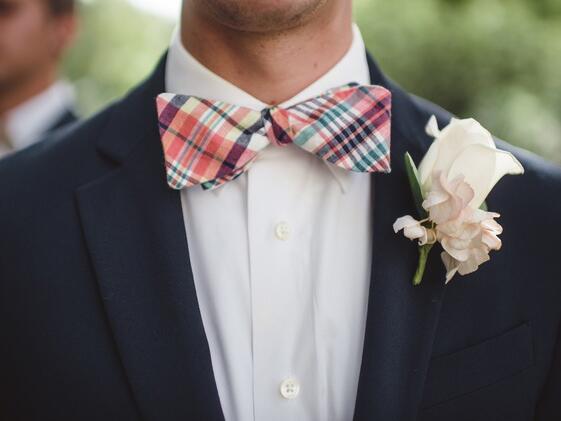 Unleash your preppy side with this multi-colored plaid bow tie.
From the album: A Parisian Circus-Inspired Wedding at Blueberry Hill in Forest Park, Oklahoma
This Paisley Printed Option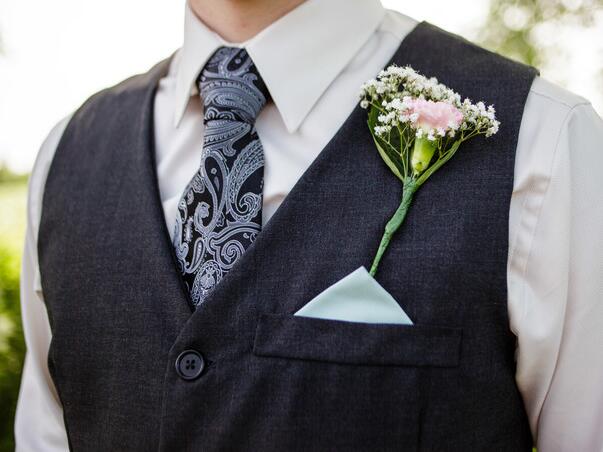 This navy and white paisley tie is the perfect springtime option for those who prefer to steer clear of bright colors.
From the album: A Classic, Romantic Wedding at Golden Glow Ballroom in Saginaw, Michigan
This DIY Patterned Bow Tie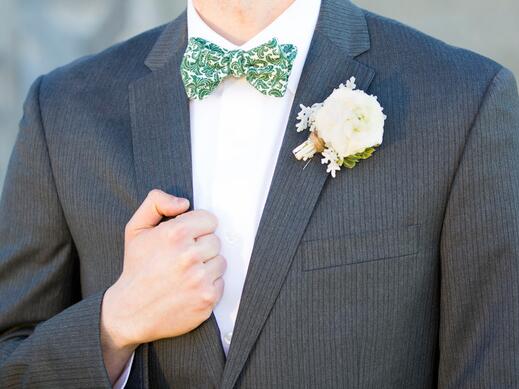 Feeling crafty? Make your own one-of-a-kind neck candy, like this green Baroque-patterned number.
From the album: A Rustic Romantic Wedding at The Loft at Keith Farms in Ash Grove, Missouri